Shon Harris
A Note from the Publisher
We are deeply saddened to learn of the death of noted author Shon Harris. Her passing is obviously a tremendous loss for the technical community, but it is a personal one for us as well. Shon was both a gifted colleague and a valued friend who will be greatly missed. We extend our sympathies to her family. Obituary from Allen Family Funeral Options
---
Shon Harris, CISSP, MCSE (shonharris@logicalsecurity.com), is the president of Logical Security, a security consultant, a former engineer in the Air Force's Information Warfare unit, an instructor, and an author. She has authored two best-selling CISSP® books, was a contributing author to the book Hacker's Challenge, and a contributing author to the book Gray Hat Hacking. Shon has taught computer and information security to a wide range of clients, some of which have included RSA, Department of Defense, Department of Energy, National Security Agency (NSA), Bank of America, Defense Information Systems Agency (DISA), BMC, West Point, American Express, and many more.
Shon was recognized as one of the top 25 women in the Information Security field by Information Security Magazine. She writes security articles for Information Security Magazine and Windows 2000 Magazine and other leading industry journals.
"Some authors are lucky enough to have their name become synonymous with a particular certification category. It happens rarely, but when it does happen it is indicative of a reputation established through years of producing quality products. Such is the case with Shon Harris and security."
— Emmett Dulaney, reviewer, CertCities.com
Featured Articles
Making Sense of Risk Management in the IT Security FieldRisk Management and Security Series
Part I • Part II • Part III

World-renowned security and CISSP expert Shon Harris describes the importance of planning and executing a solid risk assessment methodology.
Featured Video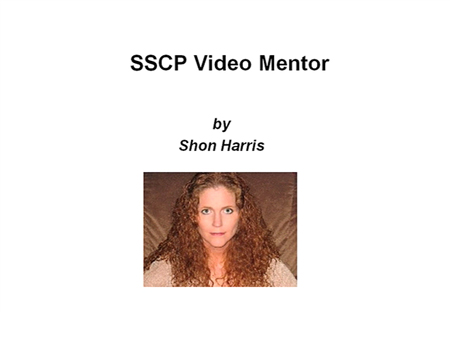 You need to upgrade your Flash Player. You need version 9 or above to view this video. You may download it here. You may also see this message if you have JavaScript turned off. If this is the case, please enable JavaScript and reload the page.