As of March 1, 2012, a new set of requirements for VCP5 certification is in effect. The short version is: no more grace period for VCP4s seeking to update to VCP5, in terms of taking the $1,495 (or thereabouts, YMMV) VMware vSphere What's New [V5.0] class. The longer version is summarized below, with a link to more details elsewhere.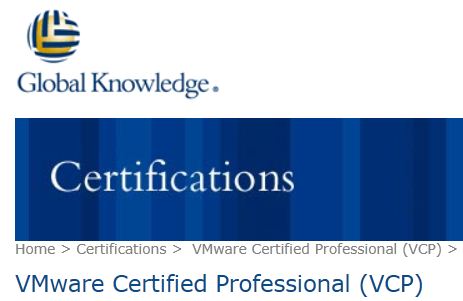 Headline from Global Knowledge VCP5 Requirements Update
Those who are just getting started with VMware or whose credentials go back to VCP3 (or older VCP credentials) must take the VMware vSphere: Install, Configure, Manage [V5.0, usual price $3,495] class, or the VMware vSphere: Fast Track [V5.0, usual price $5,495] class, then obtain hands-on experience with VMware vSphere 5, and finally get past the VCP 5 exam. Both of the classes cited run 5 days, but the Fast Track class includes a much beefier hands-on component and more expanded coverage of the VMware product family.
Those who hold the VCP4 credential must attend the VMware vSphere: What's New [V5.0] class. This is a two-day class that usually costs about $1,495. With the training component behind you, next up is passing the VCP 5 exam ($225 at Pearson VUE, exam ID VCP-510). Those who hold no current VCP certification, but who have taken a 5-day VCP4 course, can take the VCP4 exam (still offered with no retirement date yet announced), can take the VCP4 exam, then take the What's New class, and then take the VCP5 exam, and save $2,000 (or thereabouts) on training costs instead.
For more information see the Global Knowledge VCP page, or check out the VMware VCP4 and VCP5 pages to get the information straight from the source.