Thanks to Kenji Onozama of Microsoft Learning, you can easily access a compilation of Microsoft learning videos from ace psychometrician Dr. Liberty Munson and her fearless sidekick (and Student Experiences Lead) Briana Roberts online. Their insightful and humorous back-and-forth style combines banter and teaching to answer lots of key questions about Microsoft certification and related testing tools.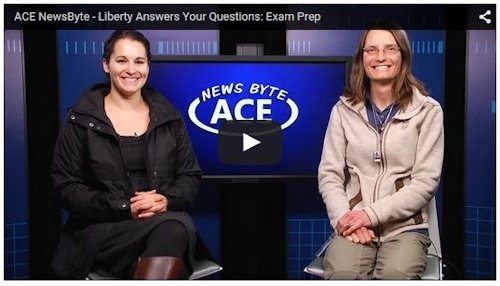 Briana Roberts on the left, Dr. Liberty Munson on the right:
cert info with plenty of yucks on the side!
The questions they address include some important and far-reaching items, such as:
1. What's the value of a Microsoft certification credential?
2. How can I prepare for a certification exam?
3. Where can I find study materials and test questions for practice?
4. How many questions will appear on a typical Microsoft cert exam?
5. Is it a mistake to skip exam questions if I run out of time or don't know the answer?
All of these topics, and more, are addressed on a series of ACE Newsbytes videos that this dynamic duo has put together to help certification candidates bettter understand, plan for, and take Microsoft cert exams. Topics covered include exam prep tips and techniques, cover the development process for MS cert exams, explain how those exams get scored, and describe what value an MS cert can bring to your career.
One good source for information comes from a webinar Liberty did with training company Pluralsight called The Science Behind the MCSE, where she answered lots of questions from her interlocutors. But enough questions went unanswered that she and Brianna put together this series of ACE videos to help to address them over time:
1. Preparing for a Microsoft Certification Exam
2. Developing Microsoft Certification Exams
3. Scoring Microsoft Certification Exams
4. The Value of Microsoft Certification to your career
I love training and learning materials that manage to be side-splittingly funny, useful, and informative all at the same time. That's why I recommend these videos and this information to anybody interested in Microsoft certification. For managers and team leads, this stuff is worth passing on to your juniors who may not even know that they *should* be thinking about a Microsoft certification, let alone chasing after one.
For more information, see Kenji Onozawa's original post at Born to Learn: "Answers to your Microsoft Certification questions -- all in one place."