I've been reading and enjoying a terrific career advice and development newsletter lately. It's from Mark Cenedella, CEO and Founder of TheLadders.com, a career development and job search website of some distinction and renown. It's always heart-warming when a CEO also happens to be not just a serious subject matter expert, but a genuine font of wisdom and insight. Maybe they do pay some CEOs too much nowadays; in Mr. Cenedella's case, he's clearly worth whatever he's pulling down!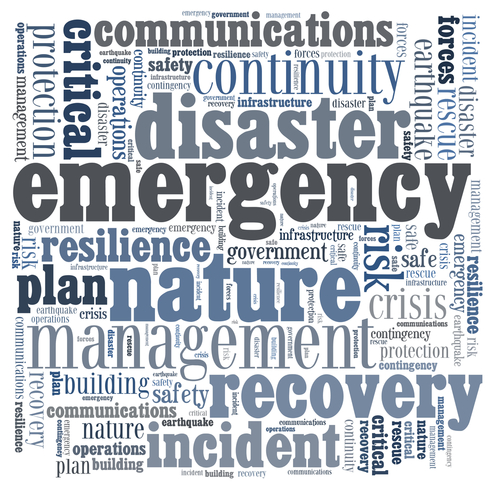 There's no such thing as "spontaneous disaster recovery." It takes planning and foresight.

Cenedella publishes a weekly newsletter through TheLadders, which you can read online or to which you can subscribe (site registration required), to have it delivered weekly via e-mail. His latest offering is entitled "What if you got fired today?" wherein he departs from a realization that is fundamental to all kinds of disaster recovery and risk analysis -- namely, the realization that you have to plan today for things that might go wrong tomorrow. Otherwise, when tomorrow comes you'll be caught unprepared and you'll also be unready to face and handle the ensuing consequences.
Cenedella also dispenses what he calls "nine tips for insuring against unemployment by keeping yourself employable:"
1. Be thankful: Every day, recognize and record something about work you enjoy or appreciate.
2. Show gratitude: Every day, email a partner, vendor, or colleague to thank them for something they've done for you.
3. Download The Ladders iPhone app: if used regularly, provides a "weather eye" on the job market.
4. Get involved in a local Meetup group, and start attending and contributing, then see how you can help and organize.
5. Keep up with the latest: Sign up for a new service every month on your smartphone; ask friends, family, and colleagues for recommendations. Play with new things regularly, and you'll help keep yourself fresh.
6. Get 100 followers on Twitter: Interact with folks in your industry and area to build yourself a safety net. It doesn't matter if it takes a week or year: building a community outside of work is good for your personal and professional development.
7. Stay connected: Reach out to old bosses and colleagues at least once a year -- in my experience, LinkedIn is great for this kind of thing -- to keep them posted on how you're doing.
8. Stay in touch: Go to lunch with an old colleague, a previous co-worker, a college classmate, or an old friend. Do this at least once a month to help keep your personal and professional contacts alive and healthy.
9. Keep connections warm: Check your address books, contact lists, Facebook friends, LinkedIn network, or whatever. Find 50 people you normally wouldn't talk to, and talk to one of them a week for the next 50 weeks.
As Cenedella says "..the worst time to get up to speed on your tech skills, positive demeanor, and networking chops is when you find yourself laid off or about-to-be-laid off." If you maintain your skills, keep up with your contacts, and stay involved with life and work, you'll be much better prepared to face down and master employment disaster if and when it should strike. I agree wholeheartedly!