Only a month out and it seems like only yesterday we were in sunny San Diego at Cisco Live! Read on to learn some of the highlights of the 2012 show.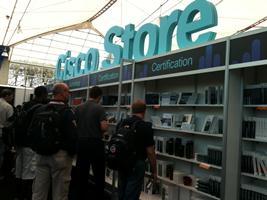 Congratulations to grand prize Facebook Sweepstakes Winner Amy S. who took home the grand prize of free full-conference pass to Cisco Live 2013 in Orlando, FL, a $1,000 gift card for expenses at the show, and her choice of three Cisco Press products; a total prize package value of $2500!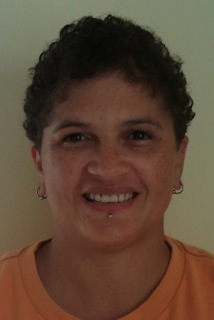 "I was completely shocked, and then absolutely excited, to be chosen as the Grand Prize winner in the Cisco Press Sweepstakes," said Amy when asked about her initial reaction. "Aside from the awesome new selections I get to add to my IT library, which will help me continue on my certification path, being able to attend Cisco Live! 2013 is by far the best part of the winnings package! I'm looking forward to being surrounded by like-minded individuals who have the same passion for networking that I have, not to mention access to all the great training sessions. I'm confident this will be just one of many great Cisco Live adventures I'll have - I can't wait! Thank you so much Cisco Press!"
We'll be following Amy's journey next year to see what type of adventures she found at the 2013 show. Congratulations to the nine second place winners who received books of their choice.
Along with thousands of Cisco fans, customer and partners, Cisco Press authors were in out in full force - between speaking at sessions, author signings and even meeting with Academy students at partner receptions, our Authors had a very busy week.
Just a few of the many author signings that took place in the Cisco Store.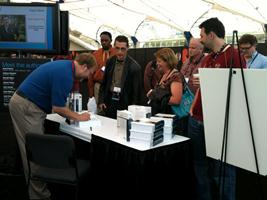 Author Wendell Odom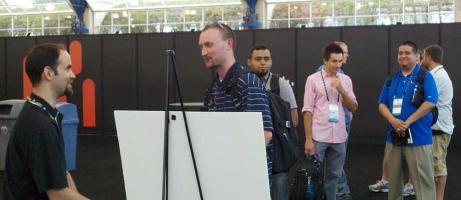 Author Jeremy Cioara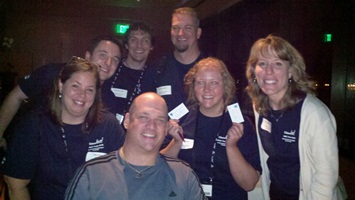 The Academy Dream Team students and their instructor Karen Woodard were so excited to meet Scott Empson, the author of their much loved CCNA Portable Command Guide. Autographs on business cards and photos ensued. What fun!
Here is your must have list – the top 15 Cisco Live best-sellers for 2012 by units:
CCNA 640-802 Network Simulator
Controller-Based Wireless LAN Fundamentals