Home > Blogs > Cert Exam Prep Aids Galore
Cert Exam Prep Aids Galore
I saw a tweet earlier this week on GoCertify.com that indicated Cisco had finished its six-part series entitled "Cisco Exam Preparation -- Studying for Results." As I pondered the valuable information this series offers to those chasing Cisco certification (though it is useful for others as well), I started thinking about other such resources, too.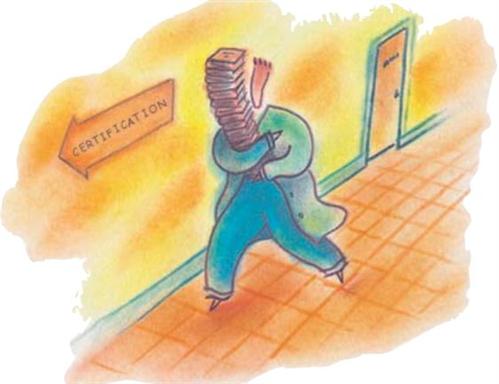 Indeed, it seems like mountains of material must be mastered to get ready for most modern certifications.
To begin with, there's plenty of great stuff right here at PearsonITCertification.com. In fact, I've written a major chunk of said stuff, and you'll find all of it nicely indexed on the "Ed Tittel's IT Certification Success" web pages. In particular, here are the entries -- and links -- from the section entitled "IT Certification Planning, Preparation, and Training:"
Overall Certification Preparation Overview
Check out the Cisco series of video-based materials (and here's my blog on that subject). If you want more articles from the PearsonITCertification.com site, try this Google Search. I'd also like to recommend two other articles I've written, both of which are available at HyperLearn.com (the 25 tips item was originally created for PrepLogic in 2002, the follow-up item came in 2009):
Together these two PDF documents walk you through the whole cert prep process, including exam research and preparation, readiness assessment, and personal preparation. Readers should find them interesting, informative, and occasionally humorous (by design). Enjoy!
Other Things You Might Like

Exam Ref AZ-300 Microsoft Azure Architect Technologies