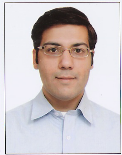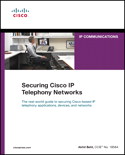 1. How did you get your start in the industry?
When I graduated I had bachelor's in engineering (electronics and telecommunications) however, I had to hunt for a job. I finally got a break when I started my career with Linksys technical support. I joined as technical support engineer and was responsible for troubleshooting issues faced by Linksys customers pertinent to Linksys devices. I got my next level as escalation engineer within 6 months. Another 4 months into the process and I got my second promotion to technical support lead. From there on, I did CCNA to enhance my networking skills. After a long and tedious interview process, I finally stepped into the otherwise far-fetched dream door leading way to work for Cisco, at Cisco TAC. I worked with Cisco TAC in Voice (was AVVID back in 2004) and Security teams as escalation engineer. I transitioned from Cisco TAC to Cisco Advanced Services around 6 years ago and have been part of Cisco collaboration and security professional services portfolio ever since.
2. What certifications do you have and are you pursing anything next?
I currently hold the following certifications:
• CCIE Voice and Security (CCIE no. 19564)
• CCNA
• CCDA
• CCVP
• CCSP
• CCDP
• ITIL (Foundation)
• PMP
• VCP
• Information Security Foundation
• Cisco IPS Specialist
• Cisco Firewall Specialist
• Cisco VPN Specialist
• Cisco IP Communications Express Specialist
• Cisco IP Contact Center Express Specialist
• Cisco IP Telephony Design Specialist
In the future, I'll probably look into Cisco UCS, CEH, CISSP, CISA, CCIE (Routing and Switching), and CCDE.
3. What would your readers be surprised to know about you?
Surprisingly, I am a remarkably unsurprising, uncomplicated, and transparent person.
4. What's your tech library look like?
It's mostly electronic (eBooks) library along with some hard cover titles mostly Cisco technology oriented. Apart from Cisco I have a quite a few pertinent to security, virtualization, and cloud in my e-library.
5. Any favorite blogs or sites that you can't miss?
I like to read latest development and efforts specifically in cloud (security) @ https://cloudsecurityalliance.org/ and http://www.nist.gov/information-technology-portal.cfm as well as read new research topics pertinent to IT @ http://ieeexplore.org
6. What inspires you?
My family! My wife, my son, and my parents, they all are inspiration for myself. They inspire me to excel professionally and personally keeping in mind the balance between the two sides. The other factor is my ambition. I am a go-getter and expect a lot from myself.
7. Favorite author?
God almighty, as he has written things for past, present, and future which no one can ever do. I believe in god and my trust is placed in Lord Shiva.
8. Care to speculate on the next big thing?
Cloud, is the first thing on the horizon that comes across as the next 'big-thing'. More so, The Cloud of clouds which in a way is a reincarnation of the Internet (network of networks) spanning across the globe, enabling virtually Anything as a Service. Things have changed in entirety and radically over the last few years and what was a buzz word once, is now the focal for many businesses providing and consuming cloud services.
9. How has being an author changed you or has it?
When I prepared for my CCIE certification(s) I knew I had to sacrifice my social and personal life and work relentlessly to achieve it. When I started working on the title while, it didn't come as a surprise that I'll be undergoing that phase again but, what came through as a rather pleasant revelation was, how I had to be creative in thinking what audience would like to see, vivid in visualizing to ensure that pictures do mean a thousand words, and convinced to decide the best way to explain a concept in a clear and concise manner. Being an author has changed the way I look at things and the perspective in which I represent my thoughts.
10. Please give your readers 3 tips for success
Well, it'll not be really easy giving advice or tips if I myself don't follow or practice them in real life. I guess I'd share three real world tips which I have followed till date and they have lead me to success.
Do what you do to the fullest or do not attempt it at all – It has been a motto in my life since my childhood days. I was told this by my elders and have followed this simple however incredibly powerful mantra throughout my life, and never went wrong. Do what you need to do and ensure it gets done! If you do not think it's worthwhile or you have no interest in it, better not start and leave it in middle.
Work heart and soul for things that you wish to achieve in life – I am a self starter and do not look for signs or someone to tell me what to do next. I do it because I love it. A perfect example is the book "Securing Cisco IP Telephony Networks". No one ever came across and said that I should think about it or how to go about it. I felt like I had to do this. Once I had this idea of writing a book on the topic I had chosen, I was all for it. Weeks passed away when I seldom got a chance to interact with someone from outside of my home or did things which I love to do (playing games on Play station and spending quality time with my family). It was my passion for what I was doing which kept me going. Whatever you want in life, you must give up something to get it. The greater the value, the greater the sacrifice required of you. There're no shortcuts to success, if you realize this you know the right way.
Keep learning – Technology is changing rapidly with innovations and ideas flowing in from almost every industry vertical. While, the basics you learn remain the same; the features, working mechanism, and some specifics may change in a product or solution. This in turn implies that learning should continue in a subtle however, consistent manner. This will ensure that you are updated on market transitions, product/solution changes, and most importantly the change in perspective the way people look at a new technology