In general, when shopping for cert prep materials, it's a good idea to shop around for such deals as may be available. One good way to save money on such stuff, in fact, is to look for bundles related to specific certification credentials, particularly for certs that require candidates to take and pass more than one exam to earn them.
Thus, I was stunned to discover an ongoing promotion on this very website where for prices ranging from a low of $27.99 (Cisco CCENT/CCNA ICND1/ICND2) to a high of $55.99 (CompTIA Security+), you can obtain either a full-blown Cert Guide or an Exam Cram on individual exams. Even better this comes with a complete practice test suite (with at least twice as many questions as you'd see on any actual test) to help you assess your skills and learning, and focus your further study on the basis of practice test results.
The Premium Edition ebook and Practice Test Series products currently accept the coupon code 'PREMIUM' to drop prices a substantial 30% (less than what you'd pay to buy the same physical book, in fact, without the benefit of a practice exam to go along with it). The CCNP exam bundles go for $41.99 per exam, CCNA Security for $48.99 per exam, base-level CCNA for $27.99 per exam, and so forth.
The following screen snips show you what's currently available in this program, so please take a quick look-see: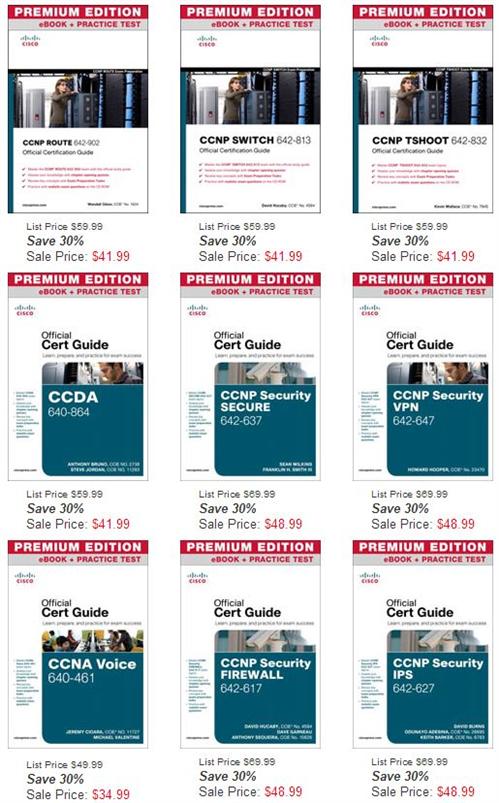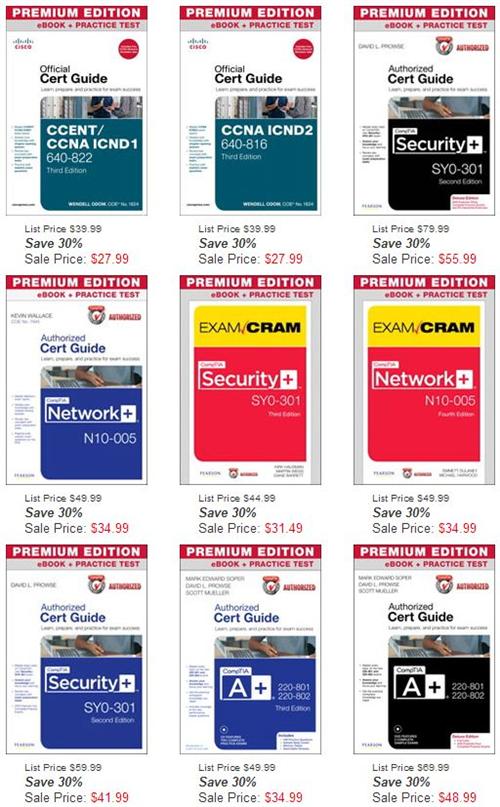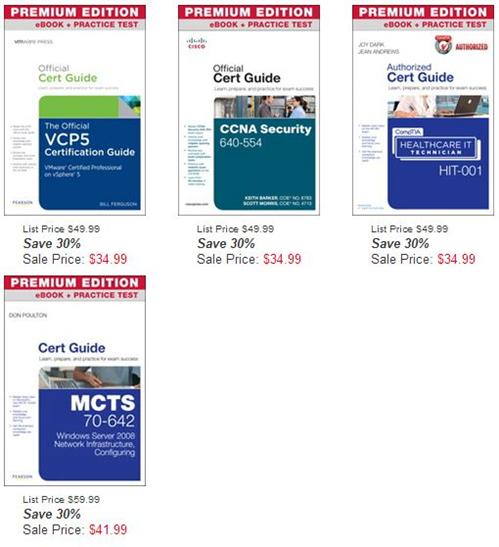 If you want to act on this offer, visit the Premium Edition eBook & Practice Tests landing page. Act fast, to take advantage of the great discounts available.