Home > Blogs > Starting Over With Windows 8...and Certification, Too!
Starting Over With Windows 8...and Certification, Too!
The day before yesterday (February 29, 2012) Microsoft released its so-called "customer preview" for Windows 8 at about 9 AM central time (-06:00 UCT). Because I also blog and write about Windows -- I'll be doing a Windows 8 book for Pearson with Brian Knittel, in fact -- I was trolling the wires that morning, ready to pounce as soon as info became available. Two days later, I now understand that what I know about Windows needs a LOT of learning and supplementing. Get ready for some big changes, folks!
Sure, there's plenty of new technology and user interface stuff to learn, particularly as regards touch and the new "Metro style" interface and related apps. But there is going to be a major makeover on the certification side of things as well.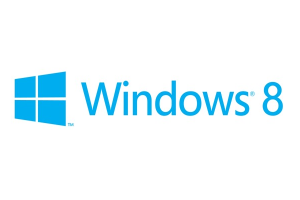 New OS, new logo too!
If you visit the Microsoft Training catalog and search on Windows 7, you'll get 15 results back, which look something like this: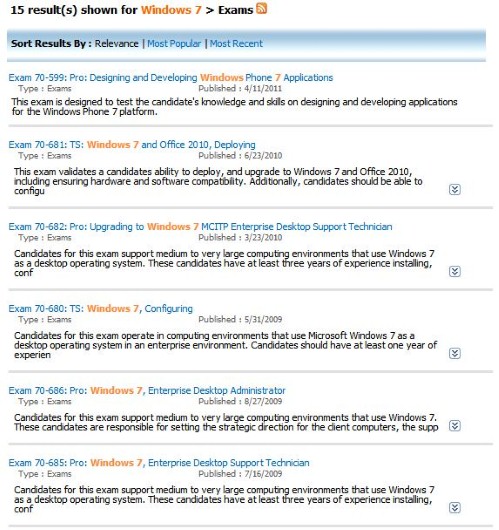 Of those items, there are at least 6 MCTS or MCITP exams that appear ready for replacement once Windows 8 ships later this year (most people think it will be released in late October, probably some time during the last full week of that month -- namely, the week of October 22-26):
Exam 70-681: TS: Windows 7 and Office 2010, Deploying
Exam 70-680: TS: Windows 7, Configuring
Exam 70-686: Pro: Windows 7, Enterprise Desktop Administrator
Exam 70-685: Pro: Windows 7, Enterprise Desktop Support Technician
Exam 70-683: TS: Windows 7, Preinstalling for OEMs
Exam 70-669: TS: Windows Server 2008 R2, DEsktop Virtualization
IT professionals and end-users alike are going to have to dig in and learn about the new Windows once it becomes available. How much time they have depends on how quick their organization is to adopt such new technology. The average organization takes 2-3 years to decide to migrate to a new Windows version once it's been released, so there will still be some time for many of us to start getting ready for what appears to be a truly substantial shift, if not an outright sea-change. It's never to early to start thinking about this stuff, so you may want to download the customer preview yourself, and start getting to know the latest Windows desktop (and mobile device) OS.
Once Windows 8 goes into general availability (GA) release in late October, look for new cert exams (and credentials) to start popping up shortly thereafter. Expect to have to add substantially to your Windows knowledge base, too, if Windows 8 certification is in your future!
Other Things You Might Like
CCNA 200-301 Official Cert Guide Library

CCNA 200-301 Official Cert Guide, Volume 2