Although lots of companies are talking about SDN -- including big networking hardware companies like Cisco and Juniper, along with others that include Brocade, HP, and Enterasys -- and their talk often turns to IT certifications built around that topic, so far there haven't been any announcements of specific credentials with SDN in their names or on their top topics list. What gives?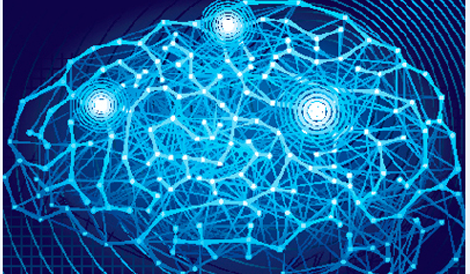 Creating a virtual networking mesh: SDN.

I've blogged here on this topic (Dig into SDN, 8/7/2013), and a couple of times on my IT Career JumpStart blog for TechTarget ("Getting Ready for SDN" 8/19/2013, and "Learning@Cisco takes bold Steps Forward into the World of SDN" 8/8/2013). What I haven't seen or heard anything about yet, from any of the identified players -- except for Brocade, as documented in my 8/21/2013 post "Notes from Brocade Certification..." -- are any definite certification names, availability dates, training classes, and the other appurtenances that typically define and support certification programs.
Meanwhile, neither technology nor the world of users who put it to work is standing still. It's going to be interesting to see how long it takes for the raft of plans and promises surround SDN certification and training to actually bear fruit, and for specific, named credentials to be announced and ultimately delivered. If I recall my summer conversations with Cisco's Jeanne Beliveau Dunn correctly, this should all start to change after the start of 2014, when Cisco plans to start sharing more information about its upcoming curriculum and credentials in this area, which the company also calls "network programmability."
It would be nice if some of the other players involved started trotting out some plans, named credentials, curriculum elements, and all that other certification jazz that's so urgently needed right now. Time and technology, meanwhile, are marching relentlessly on, and demand for SDN tools, software, and technology -- not to mentioned skilled and knowledgeable IT professionals to put them to work -- is only growing larger and more extreme. While we're all waiting, take a look at the results of this Google search to see the plethora of offerings already available in this topic area. It might even be interesting to spend $59 to buy Cisco's Training on Demand item: "Introducing Network Programmability Fundamentals" just to see what's covered therein.