In my capacity as a "IT certification and career guy" I field questions from aspiring and active IT professionals all the time about career options, choices, and development plans. If there's one type of question I see more than any other, it has to be the "which is better: x or y?" variety, where you can substitute any or all of college degree, various certifications, and on the job experience for the various symbols in my generic question format.
People! Though you may have to choose between various alternatives of these kinds, please remember that employers want to choose among candidates with ALL of these characteristics. That means they want job candidates to have college degrees AND current, relevant and valuable IT certifications AND recent meaningful on-the-job experience.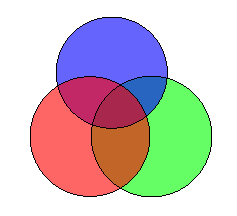 Find the sweet spot with "all of the above!"
If you think it's difficult to choose among these alternatives, it's the same for employers, too. But it's easy for them to look at candidates to see who has the most in every such category and use this as a winnowing tool to weed out candidates who may lack something in one or more of these areas.
Yes, I know it will be necessary to emphasize one area over another from time to time. I also recognize that for some people -- particularly older folks with family responsibilities and an urgent need to remain employed full-time (or better) -- it may not be possible to acquire a degree. But even so, you should always be trying to feather your nest with all of these things over time so that you will present at least some accomplishments in each area.
Can't get a four-year degree? Think about an Associate's or some kind of academic certificate program (the same community colleges that offer two-year degrees in IT usually also offer various IT certificate programs that can be completed in as little as four to six months full-time).
Can't get on-the-job experience? Look for volunteer gigs where you can start notching up IT chops to help you get a foot in the door. Folks still in school can often find part-time IT positions, but those seeking lateral career moves to change fields may have to go the volunteer route instead. Your local school system will probably be thrilled to get an inquiry about volunteering and may be able to help you get some IT experience doing networking, system refreshes, PC troubleshooting and repair, or other common everyday IT tasks.
Can't go after a big meaty certification right away? Then start small, and look at what sites such as BrainBench, uCertify, National Computer Science Academy, and so forth have to offer. Most of these mini-certs are cheap (under $50) and some are free.
If you can remember that employers will always want it all, you can also recall that "Where there's a will, there's a way" can inspire you to find ways to satisfy such desires.