Exciting news for certification candidates, Pearson IT Certification now offers the Official Microsoft Press certification products in the Pearson IT Certification store!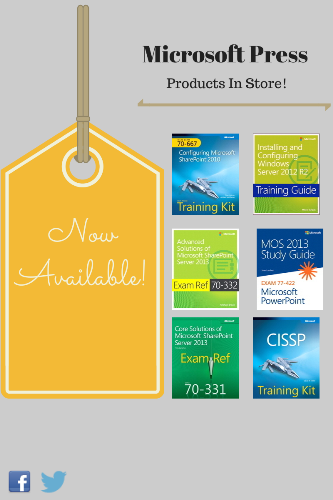 The official press announcement from Pearson came in March launching the new publishing distribution agreement with Microsoft Press. Beginning April 1, Pearson began distributing print and digital Microsoft products globally.
Check-out the latest Certification offerings and connect with Microsoft Press on Twitter and Facebook.
Join @PearsonITCert in welcoming Microsoft Press to our publishing family!