Today, Cisco Systems launched a new set of training and certifications under the general heading of "Business Transformation." The company's goal is to help train Cisco's own sales force and that of Cisco partners to provide input, insight, and information to engage with customers in a brave new world where business focus on IT results and ROI means that sales professionals must move from "selling hardware to selling solutions that solve business issues." In light of Cisco's recent decision to lay off 5% of its workforce (4,000 employees), it's interesting to speculate about what this new program and direction tells us about the networking industry (and Cisco) in particular, and IT in general?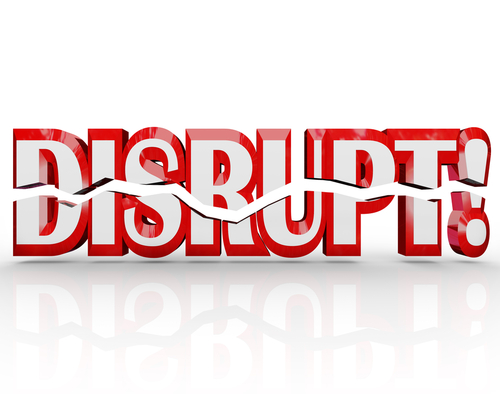 Cisco plans to shake up its model for and approach to sales across the board.


The new Cisco certifications all fall into the company's Specialist category, and are designated as follows:
Cisco Transformative Architecture Specialist
Cisco Business Value Specialist
Cisco Certified Business Value Practitioner
The idea is to provide a cadre of technical and customer-facing sales professionals who can help customers to better align their business priorities with technology strategies, and to make more effective use of current and emerging technologies to achieve business goals, enhance productivity, and boost competitiveness. Content for related training stresses the following topics and sales techniques or methods:
Identifying and engaging with the right stakeholders
Understanding customer's business strategy and prioritie
Strategic questioning, to discover a customer's pain points and opportunities
Defining how Cisco architectures, Smart Solutions and services can deliver business-relevant results
Creating a business case, with a portrait of benefits, investments, costs and risks
Both of the preceding bulleted lists are quoted verbatim from the Cisco Press Release surrounding this announcement, which is entitled "Cisco Launches Business Transformation Certifications to Enhance Customer Business Results." Sales and other professionals familiar with the language and concepts for "consultative selling" will recognize Cisco's new certs as vehicles to teach technical and field sales staff how to engage with a different kind of customer (a C-level executive or someone with direct business results responsibilities) to make a different kind of sale (selling technology as an investment designed to produce business results, rather than selling hardware, software, and systems simply to deliver new tools and technologies for potential business use).
What's fascinating to me is the huge change in focus and methods to which these new certifications speak. Taken together with Cisco's recent layoff announcement (5% of the workforce, 4,000 jobs), and the company's uptake of software-defined networking technologies, it's clear that "selling iron" (boxes, devices, and so forth) is no longer the primary focus for creating and developing customer relationships at Cisco (or at many other big technology companies that focus on IT). As we see across the industry (including other big players such as IBM, HP, Dell, and so forth) the move is increasingly toward selling and delivering services and solutions that may include some "iron" in the overall sale, but where the focus is on understanding and responding to customer needs for information and services so that available (and emerging) technology can help to meet those needs and provide customers with more and better ways to achieve their business goals, whatever they may be.
My best guess as to what's going on at Cisco is that they're sloughing off low-performing arms of their business -- CEO John Chambers said in an 8/15/13 interview with CNBC that they're "intended to free up resources for the company's faster-growing segments and future acquisitions" -- and preparing to find and hire a different kind of professional to help transform their own business, as they seek to help other businesses do likewise. That also explains the combination of an internal (Cisco sales staff) and external (Cisco partners) focus for these particular certifications, which I think are probably best-understood as a way to vet the training of sales professionals in this new sales approach and philosophy as quickly and effectively as possible, while weeding out those who fail to get on board, and finding those who get the new message sufficiently well to justify hiring them as replacements.
As I'm writing this blog post, I still can't access the link that Cisco provides for the new Business Transformation Specialist credentials (I've called their PR organization to report this, and they assure me this issue will be remedied ASAP). Perhaps by the time you read this post, that link will be working. But once I can dig further into the various specifics, I'll report further on what those specifics tell me about the upcoming reimagining of the role and methods for the Cisco salesforce have to say about the company's (and the industry's) future.