One could suppose that it's not a surprise to learn that Microsoft has now designated Pearson VUE as its "sole test provider," in light of the company's selection of Pearson's publishing arm to handle its MS Press titles last year. Nevertheless, I was struck by this announcement, and the growing certification synergy that's emerging across the Pearson family of companies.

The news emerged on September 4, 2014, in a Born to Learn blog post entitled "Microsoft, Pearson VUE partner to make exam-taking and scheduling more convenient." MS makes the case that this relationship will make it "much more convenient for candidates to take Microsoft Certified Professional (MCP) exams thanks to Pearson VUE's extensive network of testing centers in training centers, academic institutions, corporations, U.S. military installations, and many other locations around the globe" (over 4,500 of them around the world in more than 175 countries according to Pearson VUE's Test Center Network page).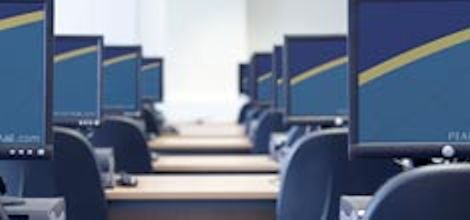 Looks like Pearson VUE gets an exclusive with another 800-lb gorilla in the IT cert space!
It wasn't so very long ago that Pearson VUE got an exclusive with CompTIA, and it's been the primary provider of Cisco exams (except for the CCIE lab exams, which Cisco itself delivers exclusively in 11 specialized lab testing centers around the world) for some time now. With all three of the biggest certification programs inside its tent, Pearson VUE is clearly a major presence in certification testing, if not THE major presence in that arena.
I've been around the certification game long enough to remember when Prometric ruled the certification testing world, and Pearson VUE came along as something of a Johnny-come-lately into that game. Clearly, that is no longer the case, and Prometric has now clearly dropped into the second tier of certification test providers. It's always been a tough market, but it looks like Pearson's combination of its publishing and learning arms, along with Pearson VUE, is proving itself to be an irresistible combination to certifications sponsors of all stripes, both large and small, inside and outside IT as well.