The Microsoft Press study guides for the two MCSE: Private Cloud certification are now available, either in printed or eBook form. Check them out online at Pearson IT Certification.

As of October 27, Orin Thomas's study guide Exam Ref 70-247: Configuring and Deploying a Private Cloud (MCSE) is available. The companion title, also by Orin Thomas, Exam Ref 20-246: Monitoring and Operating a Private Cloud, has been available since September 3. Each of these books is available in a "Book + eBook Bundle" for about 130% of the cost of the printed book alone (the eBook by itself usually goes for around $26, and the printed book for about $32 by itself, which makes the $43.19 bundle a nice deal for those who want the material in both physical and digital formats).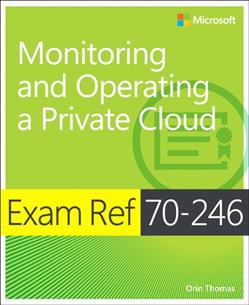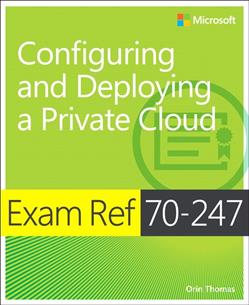 Nice to finally have the MCSE:Private Cloud books available.
Although this version of the MCSE has been available for quite some time now, these are the first exam prep titles to become widely available through bookstores and online outlets. This situation, which has the books following the release of Windows 8.1 and Windows Server 2012 R2, upon which the exams are based, by almost a year. And with only another year or so remaining before Windows 10 and the next version of Windows Server become available, interested parties are advised to jump on these cert prep tools while they're still current and up-to-date. At present, in fact, these are the only mass-market professionally published prep tools available for the MCSE: Private Cloud.