In 1995, the Java programming language (produced by a talented team of programmers at Sun Microsystems, including its credited inventors James Gosling, Mike Sheridan, and Patrick Naughton) made its formal debut. That means this language is now 20 years old! I remember the beginning and have been working with and around Java ever since. Though security problems have somewhat tarnished Java's reputation, it continues to be both widely deployed and used, particularly for Web-based (or -integrated) applications. That probably explains why Java certs remain valuable even 20 years into its continuing history.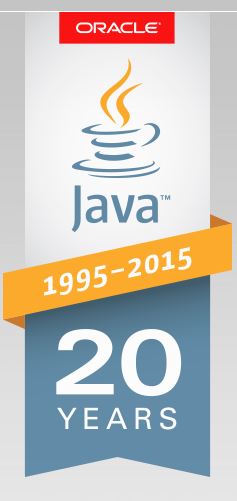 Dang! You know you've been in the industry awhile when "new technology" turns 20...


As a result of Sun's acquisition by Oracle in 2009/2010, Java is now an Oracle property, and the related "official" certifications now fall under the general umbrella of
Oracle University
. The cert category inside which Java certs are housed is called "
Oracle Java and Middleware
," and the subcategory is -- you guessed it! --
Java
. Within that subcategory, Java certs are further broken into 3 further sub-subcategories, namely:
Java SE Java Platform, Standard Edition (see this Java Naming article for more details)
Java EE Java Platform, Enterprise Edition
Java ME Java Platform, Micro Edition
If you're interested in Java certs, I invite you to explore the offerings available through the various links included in the preceding text. You'll also want to check out this complete video course for the OCA, Java SE 7 Programmer Exam (1Z0-803) from Pearson IT Certification. (Warning! Java SE 8 is now out, and while cert versions 7 and 8 are currently available in parallel, it's only a matter of time before the SE 7 credentials retire, and only the SE 8 credentials remain available.)

In honor of its 20th anniversary, Oracle is offering a 20% discount on any or all of its Certification exams, as documented on their Web page entitled "Increase Your Market Value with Java Certification," where the company documents salary increases, boosts to professional credibility, and general value of IT certifications.
Those interested in the history of Java should also check out Oracle's nicely-constructed Java Timeline, where you'll find key events in Java history that predate the language itself (it was originally called Oak, and work began on the language in 1991, even though it wasn't released publicly until 1995).