There's a fascinating story in today's digital edition of Parade magazine (and here I was, thinking it only came as a supplement to my Sunday paper). It's entitled "5 Job Search Trends to Watch for in 2014," and it comes from regular contributor Heather R. Huhman. The information is good (and interesting) enough that I'll simply recap and comment on the story in this blog post.

Huhman's story starts from the premise that a new year brings a fresh start to job search or job hopping activities, and states that "it's time to be open to new possiblities in your career." I concur wholeheartedly.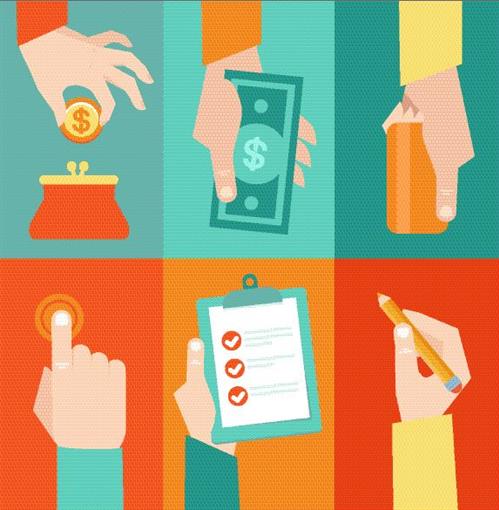 Freelancing is one important trend that means "many bosses, much freedom, total responsibility."
[Image Credit: Shutterstock 151532522 © venimo]

Here are the five trends that her story calls out:
1. Become more tech-savvy
For IT pros, this advice may be preaching to the choir. But even IT pros need to heed her observation that "the job search is going to become more digital than ever." Mobile job search is big, and about to become HUGE. You should have a complete collection of electronic job app materials -- including cover letter, resume, a project portfolio, photos, and whathaveyou -- so you can upload them or email them where needed at a moment's notice.

2. Freelancing and working remote represent "the new normal"
More and more employers are turning to freelancers who work remotely to get their jobs done. If you're ready and willing to pick up this challenge, you will find that your productivity goes up when you can work instead of commuting, and manage your time and your schedule yourself. With one-third of US workers already freelancing, Huhman reports that this will rise to 40 percent by 2020. If you're prepared to freelance, you will provide yourself with lots of additional (and potentially lucrative) work options. But you'll also have to get your act together, and figure out how to cover (and charge for) your own benefits, taxes (freelancers pay double Social Security with no employer to split those costs), and retirement savings.

3. Big demographics shifts will rock the workplace
Baby Boomers are nearing retirement age (including yours truly, age 61). Huhman reports that by 2019, 18% of boomers will have retired, and millenials will have to step up to fill their shoes. Be prepared to explain why your skills, experience, and drive make you uniquely and absolutely qualified to handle the jobs that interest you, especially those for which you apply or about which you indicate interest.

4. Electronic footprints determine future employment
Be aware that employers now routinely check your online persona both carefully and completely, including all the social media platforms, both big and small. Learn how to use mobile apps and video interviews to put yourself in the best light (and your best foot forward) through the job application and interview processes. Your digital presentation of self is important, both personally and professionally (and it all counts professionally).

5. Job search is no longer periodic and intermittent: it should be constant and continuous
Always keep your eyes peeled for new jobs, opportunities, connections, alliances, and partnerships. Huhman reports that the US Bureau of Labor Statistics says that most people occupy an average of 11 different positions between the ages of 18 and 34. You're always looking for your next job, in other words, so you should remain able and open to respond to opportunities as and when they arise.
I think we're going to see an interesting mix of age groups and collaborators in the job market, particularly as boomers move toward part-time or intermittent work rather than full (and often infeasible or unaffordable) retirement. With everyone of all ages gravitating toward freelance work, too, geezers and go-getters will have to learn how to get along and work together well. I for one, am looking forward to this, and I hope readers will take heart (and interest) from these emerging trends, too.