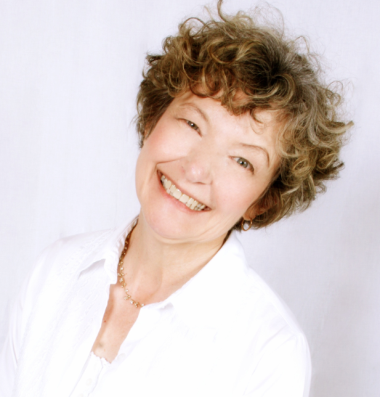 Jean Andrews and co-author
Joy Dark
have published a new
CompTIA Healthcare IT Technician HIT-001 Authorized Cert Guide
from Pearson IT Certification. An exciting new topic area for the press, the Authorized Cert Guide is the ultimate study companion for the HIT-001 exam and includes a companion CD and access to two free practice exams available. Download a sample now from Chapter 3 of the Cert Guide.
http://ptgmedia.pearsoncmg.com/images/9780789749291/samplepages/0789749297.pdf
1. How did you get your start in the industry?
Right after college I taught in middle school and high school for a few years. I've worked at many jobs in education and IT and I can tell you that the hardest jobs of all are public school teaching! Next, I switched to the computer industry. I began there as a COBOL programmer and systems analyst. Next, I taught for 13 years at a community college. During that time, I developed several new courses; one of them was PC repair, which truly changed my life. Then I moved on to work as a Visual Basic programmer and network troubleshooter for BellSouth (now AT&T). During the time I was at BellSouth, I led a help desk for PC repair technicians in the field, which was a great experience. Later I managed a PeopleSoft project for the entire state of Georgia. Somewhere along the way, I started writing textbooks, and a few years back, I quit my day job and started writing full time.
2. What certifications do you have and are you pursing anything next?
I got the A+ certification early on in my career and I've watched it mature over the years from knowledge-based exams to skills-based. When I write a book for a cert, I always begin by taking the cert.
3. What would your readers be surprised to know about you?
That would probably be a book in itself! And one day it just might be. I grew up in the back hills of Tennessee, and fought hard for the opportunity to go to college. As a first-generation college student paying tuition on borrowed money, I understand how difficult that can be.
Hey, here's a tidbit of interest: I once spoke to a group of about 1500 people in Brazil. It was so cold and the building unheated that I wore my PJs under my clothes. The crowd was really cold (no pun intended) and distant, so I was working hard to warm them up and connect. Then suddenly, I had this idea. I told them how cold I was and about wearing my PJs to help keep warm. Then I lifted up the legs of my slacks to show the pink poke-a-dotted PJs. The crowd laughed and relaxed, and we instantly connected. We went on to have a great conference.
4. What's your tech library look like?
Lots of Windows Resource Kits. I can find what I need there, but mostly I rely on the Web for my research.
5. Any favorite blogs or sites that you can't miss?
I use technet.microsoft.com a lot. I love Seth Godin's blog and read it every day. He's short and to the point and always has something useful to say.
6. What inspires you?
That's difficult to say without going deeper than this interview invites. I suppose problems inspire me. I have degrees in math, physics, and theology. There's a common thread among those three topics: I like to understand how things work and what makes them work. I spend a lot of time mulling over problems and how to solve them. A good juicy problem inspires me.
7. Favorite author?
Don't have one. I use to love long novels, but not much anymore.
8. Care to speculate on the next big thing?
In IT, education, or life in general? I'll pick education. I think we're near a tipping point in education where real solutions are about to come forth. These solutions revolve around the concept of student-centered education. I've heard it called many things such as flipping your classroom, independent learning, mastery learning, and objectives-based learning, but this idea is going viral, and I believe it's about to catch on like wildfire. Mostly, the Internet has made it possible, because today, a student is not limited to a teacher, a library, or her friends when she wants to learn something. The Internet puts the knowledge of the entire world literately at your fingertips. And students love to explore and poke around and figure things out on their own. It's a match made in heaven!
Leaders in education are about ready to bring all this together to create some real change in the way we run our classrooms, the expectations we place on teachers and students, and the way we write textbooks and other educational content. We're still plowing away at how to bring forth these changes, but so much change has happened in the last year or so, I believe the tipping point is right around the corner. I'm excited to be a part of that student-centered movement.
9. How has being an author changed you or has it?
It's changed many things. I now work from home for myself. I work harder than I've ever worked before, and it seems the work is never done. The rewards have been good, however. My two daughters are now coming alongside me to help write. So it's also changing their lives as well. I feel like I'm on the verge of even more change.
10. Please give your readers 3 tips for success
Okay, that's a tall order, but here goes:
Three tips for success in whatever you want to do:
1. Learn how to face failure because it's sure to happen. I remember taking riding lessons as a young adult. The first lesson on the first day was how to properly fall off a horse without hurting yourself or the horse. Falling is inevitable. Turn failure into an asset. You don't learn from doing something right; you learn from your mistakes. Wish we taught that in every classroom in our nation! Give yourself permission to try and fail and then move forward with what you learned in that failure. Failure is never a failure unless it causes you to give up.
2. Don't judge others for their successes or failures. We all pretty much do the best we can. Give people a break. Not only is it important to give yourself permission to fail, give others that same grace. So what if they screwed up; just let it go. Don't withdraw your heart from someone who fails or doesn't even try for that matter. People need a break.
Don't judge others for their success either. Congratulate someone when they do well. They've had plenty of failures and to see genuine joy in your face over their successes can make all the difference.
3. Know what you want and stay focuses. In the book, Outliers, Malcolm Gladwell talks about the 10,000-hour rule, which says you don't become an outlier (a wildly successful person) until you work at something for at least 10,000 hours. Come to think of it, I'm pretty sure I have put in my 10,000 hours of textbook writing. Hey, great things must be ahead! Right?
Products include: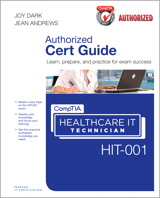 CompTIA Healthcare IT Technician HIT-001 Authorized Cert Guide
CompTIA Healthcare IT Technician HIT-001 Authorized Cert Guide, Premium Edition and Practice Test