For just under the next month, ISC-squared is accepting applications for funding support for four different ISC2 certifications -- namely: SSCP, CISSP, CAP, and CSSLP. The Associate of CISSP (pass the exam before earning enough education/experience credits to qualify for the CISSP) is also covered. Support available includes funding for training, textbooks, certification and placement of qualified returning veterans into the civilian workforce.

The program is called the USA Cyber Warrior Scholarship, and comes as the results of a joint effort between the ISC2 Foundation and consulting firm Booz Allen Hamilton. Together, the partners will provide funds to underwrite outlays for training, textbooks, phone application enabled study materials, certification testing, and even placement of qualified returning veterans who served in the US military whose service end date falls between July 1, 2008 and July 1, 2013.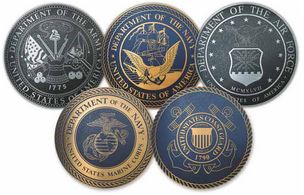 The scholarship covers all major branches of the US Military.

Here's a list of other qualifying criteria, straight from the program's home page at isc2.org
Honorably discharged from one of the five branches of the United States Military
(Supply copy of DD214 short form)
End service date must be between 7/1/2008 and 7/1/2013
Worked at any of the following levels: IAT I, IAT II, or IAM I. (Note: holding a certification within those levels does not prohibit an applicant from applying for this program. This program is designed to assist returning service people to "train up" to the SSCP, CISSP, CAP or CSSLP certifications)
3a. Performed 5 or more of the tasks listed on the attached spreadsheet as part of their
military duties
3b. All 5 tasks do not have to be within the same technical level
Possess work experience as required by the certification the applicant is seeking (attach resume: see specific instructions in F1 of application)
Submit to a background check if awarded a U.S.A. Cyber Warrior Scholarship
Must complete education and exam no later than 12 months from the time the scholarship is awarded at the end of October 2013.
Candidates must also meet the background/experience qualifications for the various ISC2 certs covered by the offer (see the home page for more information). Applications (download link) will be reviewed by a panel of information security professionals from the two sponsor organizations. The program is particularly interested in serving qualified ex-military personnel "with an information technology or security background who indicate a passion for information/cyber security, merit and financial need." I'd encourage all recently returned (or soon to return) vets with the right backgrounds to apply -- application deadline falls at midnight on August 16, 2013.