Get green to save the green in your pocket!
Go digital and save 50% off the list price of digital learning solutions -- eBooks, video training, and software when you purchase 2 or more! Customers also receive a 30-day free trial to Safari Books Online, free with any purchase.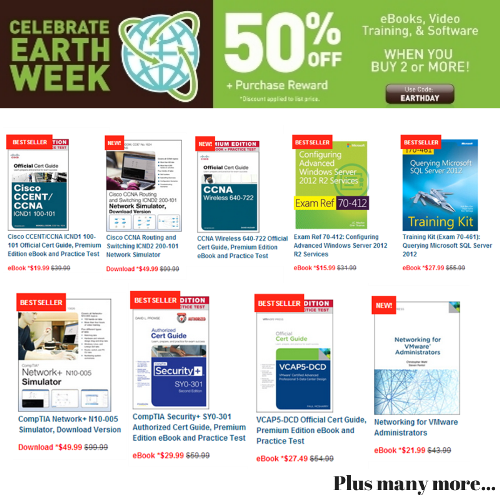 Simply enter code EARTHDAY at checkout to receive your discount and free trial access to an extensive online digital library. Visit the promotional page to see all the featured products and learn more about special one week Earth Week offer.