On April 15, 2015, CompTIA reported that it has launched new exams for its Linux+ Powered by LPI certification, an entry-level credential aimed at what the organization identifies as "junior-level Linux administrators." These new exams incorporate changes and updates to reflect advancements in modern Linux kernels and the various tools, utilities, and command line programs so beloved of Unix admins everywhere.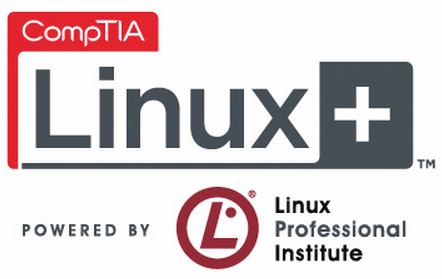 Here comes a new and improved pair of Linux+ exams!

In the same announcement, CompTIA also reported that over 22,000 individuals have earned the CompTIA+ certification to date, and that they expect it to enjoy considerable additional uptake as an increasing number of IT positions and job roles come to incorporate Linux components. Best of all, anyone who earns the Linux+ certification also qualifies for the Linux Professional Institute's LPIC1 and as a Suse Certified Linux Administrator as well. See the CompTIA Linux+ Powered by LPI certification page for details, by following its "3-for-1 certification deal" link.
Earning the Linux+ requires passing two exams, each of which has been updated:
1. The old exams LX0-101 and LX0-102 retire on August 20, 2015, for those already too far along in preparation to switch over to the new exams. If you want to stick to the old regime, you must sit for and pass these exams on or before the retirement date. Candidates may NOT combine exams from the old series with the new one to qualify for Linux+.
2. The next exams are number LX0-103 and LX0-104, and include 60 questions per exam, where each one runs for 90 minutes, and may be scheduled at any Pearson VUE testing center. Exam objectives for the new exams are available through CompTIA.
Some study guides for the new exams are already available, as this Amazon Search illustrates. Numerous others should be hitting the marketplace, bookstores and the Internet soon. Stay tuned for further details, and gird your loins for the new and improved Linux+ exams!