Since 2003, CompTIA exam candidates have been able to take their exams at either Prometric or VUE exam centers. Starting next Monday, July 9, CompTIA exams will only be available at Pearson VUE testing centers.
This change of venue is likely to affect only those who live in areas served by Prometric but not also VUE. Prometric has over 3,000 testing centers in 135 countries, but VUE has more than 5,000 testing centers in over 165 countries. Overall the change shouldn't have too much impact on the vast majority of CompTIA exam takers.
To locate a Pearson VUE Authorized Test Center, please visit the Pearson VUE website and use its Test Center Locator.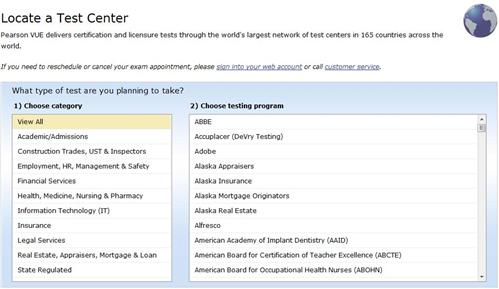 At the same time, CompTIA is also seeking input from Cloud and Virtualization Experts. It's looking for IT Professionals with experience in cloud computing and virtualization -- including networking, servers, storage, security, desktop and mobile technologies in this connection -- to assist in developing exam objectives for a forthcoming "Cloud+ with Virtualization Operations" exam. This involves attending a workshop from August 24-26 just before VMworld in San Francisco. See the call for subject matter experts (SME) for Cloud+ for more information. SMEs get a $300 per day stipend and meals during the workshop, but it looks like they must cover their own air fare and hotel rooms, so this is most likely to appeal to those in the Bay Area, or who are already planning to be at VMworld. Here's the link to apply, for those who might be interested.