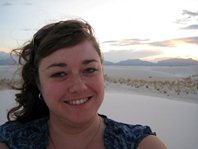 Interested in the minds behind the best-of-breed book?

Meet co-author Joy Dark!
Q. How did you get your start in the industry?
A. I went looking for a job in IT and just happened to end up on the Service Desk at a Healthcare company! I grew in Healthcare IT and gained a lot of experience in different job positions there.
Q. What certifications do you have and are you pursing anything next?
A. I got my A+ to qualify for my first IT job. When I decided to write this book, I took and passed the Healthcare IT Technician certification, too. When I talked about this new certification to some of the directors in my company and at some hospitals, they got really excited and said they would start to look for this new cert on resumes.
Q. What would your readers be surprised to know about you?
A. I taught English in Colombia, South America, to children ages 4-5 years old.
Q. What does your tech library look like?
A. Jean Andrews' (my co-author and mom) books Jump Right In! and Managing and Maintaining Your PC (A+), of course!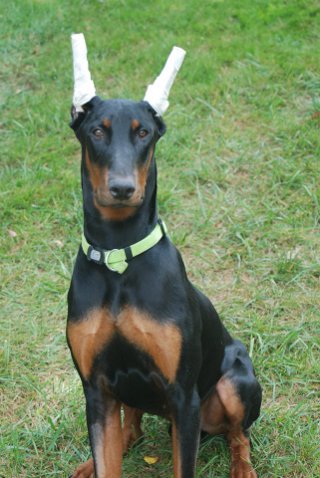 Q. Any favorite blogs or sites that you can't miss?
A. Not IT-related, but my browser tells me I check Facebook and a Doberman breed online forum the most. I like to post pictures of my Doberman puppy!
Q. What inspires you?
A. My mom, Jean Andrews, is certainly an inspiration for me. I see how hard she works to produce books written with excellence. I try to live up to her standard!
Q. Favorite author?
A. Besides the obvious answer of Jean Andrews, I enjoy reading the mystery/comic novels by Janet Evanovich.
Q. Care to speculate on the next big thing?
A. Definitely Healthcare IT is one of the next big things happening in IT. I also am hearing a lot of buzz about cloud computing. I think if you prepare yourself for a job in Healthcare IT, you'll be ready for the next big thing in IT.
Q. How has being an author changed you or has it?
A. I still have moments when it dawns on me that I have written a book. A whole book. It amazes me. I don't think it has changed me. My family and older siblings are good about keeping me humble, and I love them for it. :-)
Q. Please give your readers 3 tips for success.
A. Three tips for success in Healthcare IT:
1. Earn the A+ certification before sitting for the Healthcare IT Technician exam. You will benefit from having the knowledge from A+ while taking the Healthcare IT Technician exam.
2. Emphasize the Healthcare IT Technician certification on your resume and during a job interview. Many employers are still learning about this certification, and will show excitement when you tell them what it means.
3. Always be learning. Learn to teach yourself new skills. The world of Healthcare IT is constantly changing and growing, and you will need to keep up.
Want more? Download Chapter 3 of the Cert Guide.