Recently, I've been tasked with designing and crafting a series of articles on talent development over at Tom's IT Pro, and it's led me into a whole new realm of IT-related learning, training, and certification concerns. Not only is there a professional association devoted to this topic -- with its own branded certification -- there's a whole discipline behind the topic that unites management, HR, and IT functions behind the idea of providing access to learning and training after an IT person joins an organization, with an eye toward keeping them focused on present and future technology needs, and being ready, willing, and able to make the most of them.


The organization in question is the Association for Talent Development, or ATD, which takes as its charter a mission to support "those who develop the knowledge and skills in organizations around the world." This association was formerly known as the American Society for Training and Development, or ASTD, but it has broadened its scope along with its charter of late. Of course, the ATD goes well beyond IT to cover all employees in an organization, but in few disciplines outside IT does technology change as quickly, where the need is to keep pace -- and take maximum advantage of -- what ever-advancing and -changing technologies have to offer.
The ATD seeks to service individuals who labor in what it calls "the talent development profession" and provides focused content (e.g. books, webcasts, events, research, and education programs, including conferences held in various global hotspots multiple tiimes a year) to help those people add maximum value to the organizations they support. The ATD's collection of professional resources includes a virtual catalog of offerings, a buyer's guide of partner and member tools and facilties, output from its research arm, and much more.
The Association also offers the Certified Professional in Learning & Performance, or CPLP, certification. This credential seeks to identify individuals who understand the talent development niche, and who can provide state of the art training and employee development services within an organization. To be eligible for this cert, candidates must have five years of full-time work experience in talent development (or equivalent). Candidates must learn and master a body of knowledge that encompasses ten subject domains, and also submit a project report that fits into one of four specific areas of TD effort. The CPLP test fee is $799 for ATD members, and $999 for non-members (CPLP preparation materials and training are available, but come at an extra cost).
According to the ATD website, CPLP candidates generally take up to one year to earn the credential, which usually involves a thorough review of the Certification Handbook, 80 or more hours of sutdy and preparation time for the exam, and 40 or more hours to compile the project report (called a "work product submission" in ATD/CPLP language). Here's a road map of the 10 subject domains and the six functional competencies on which the CPLP rests: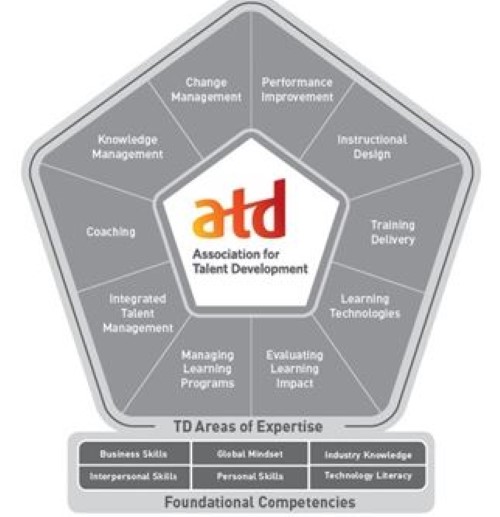 The CPLP covers a LOT of territory in its 10 Areas of Expertise (AoE).
The CPLP is an interesting credential, especially for those who work in corporate training and/or HR, either inside or outside the IT umbrella. It's worth getting to know a bit about even if you don't work in those areas, because it will help you understand the growing corps of professionals who do work in that patch, and whose job is to support you in doing your job better, today and tomorrow.